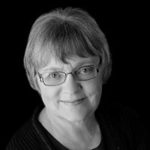 I would recommend eChannelHub to any business looking for a Multichannel Ecommerce Platform
We have been a multichannel On line Supplier of Quilting and Sewing Fabric and Supplies for 5 Years based out of Southern California. We have utilized a number of Multichannel Ecommerce Platforms for our Inventory, Order and Shipping Management for our business during this time. During this time there have been areas of positive and negative aspects of each one. Consequently we have been on the lookout for a Platform that will meet our needs more completely.
I Discovered eChannelHub via online search. After reading about all of the features they offered with their system, I decided that I would give them a try as I was very interested in the information I received while reading about them.
The areas that have impressed me most and have proven to be true by experience are the following:
Communication – They are very responsive to my inquiries about anything to do with my business or the work they are doing for me.
Inventory Sync – It is critical that my inventory is synced as close to real-time as possible and this is done very efficiently so I don't have incidences of overselling.
Value – The cost of doing business with eChannelHub is very reasonable for the services we received, the best pricing packages than any other.
24/7 Support – No matter where you are in the world you can expect support anytime~even weekends.
Multichannel listing – We only have to do a listing once and then it is sent out to all channels very quickly.
Shipping Automation – Bulk Shipping from a single interface with multiple carriers, with tracking information sent back to each channel to confirm shipping. Also take advantage of shipping discounts. The capability for Drop shipments is also available.
Multichannel FBA Shipping Service – Orders for products at FBA are fulfilled for multichannels seamlessly.
Business Development – They have been proactive in developing new systems for us to promote and expand our business such as Keywords and extended categories,etc.
There is more, but I think this gives you the idea why we look forward to a long lasting relationship with eChannnelHub.
In conclusion, I would recommend eChannelHub to any business looking a Multichannel Ecommerce Platform who has your best interests in mind and shows proof of that on a daily basis.
– Susan